A mother and daughter bond that can never be broken, not even after death.
When she had her beloved daughter Brittany, Susan Young Oskey thought she wanted nothing more from her life. When Brittany died an untimely death, Susan was devastated and desperately tried to find ways to reconnect with Brittany.
You can follow Susan as she embarks on a journey that seems nothing short of a miracle. What else would you call receiving gifts, messages, and signs from someone who is not alive – as per our understanding of the word alive? Susan has gotten a second chance to connect with her daughter.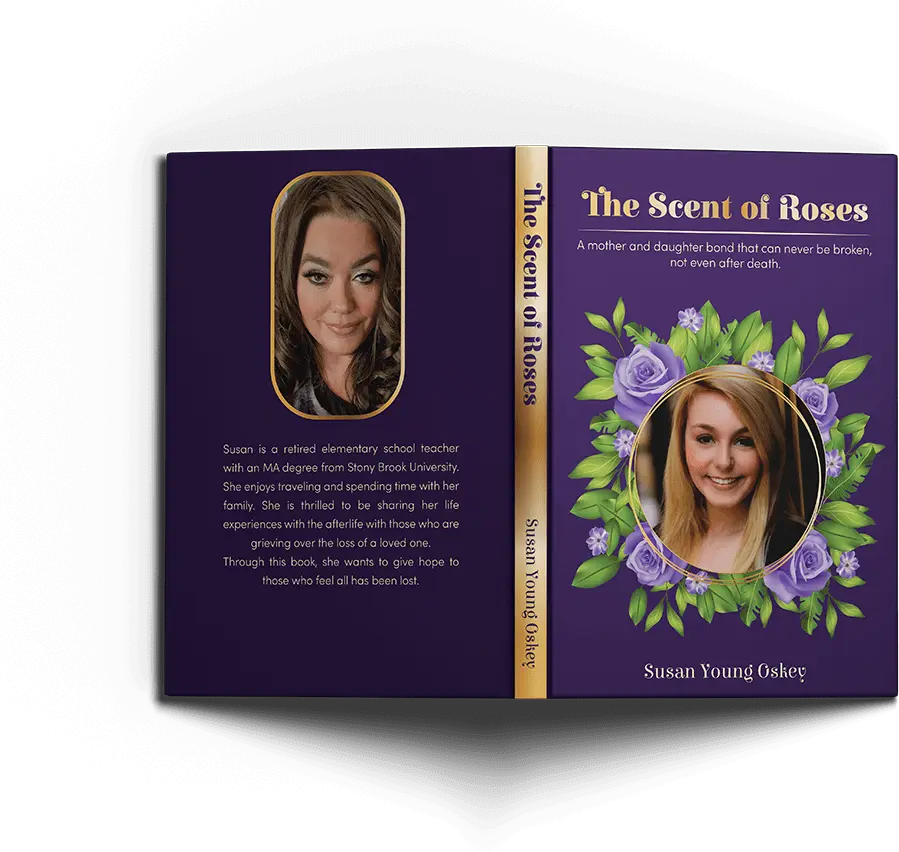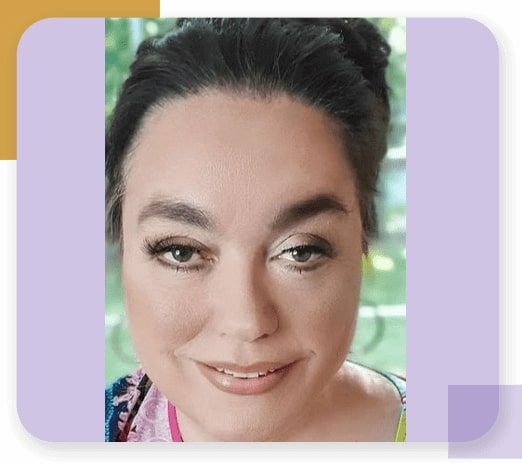 Susan Young Oskey has led an amazing life so far, and this is your chance to get to know her and how she can help you connect with your lost loved ones. After fighting anxiety and depression throughout her teenage years and early adulthood, her world was turned upside down by the passing of her only daughter, Brittany. However, her belief in a higher power and ability to embrace spirituality led her to experience emotions that she's now excited to share with the world.
Here's what people have to say after reading The Scent of Roses:
"I was once a disbeliever myself. Losing my son crushed me, and only after reading this book did I find that the author, Susan, really understands what I've gone through."
I feel like I connect with Susan on a much deeper level than anyone can imagine. Losing a loved one and getting messages from them... You've given me hope, Susan!
"I cried while reading this book. As someone who lost a baby girl, too, Susan, I admire your courage and resilience. Whenever you have a book reading in Colorado, expect me to be the first one in line for a signed copy."
Here's a selection of excerpts from The Scent of Roses to give you an idea of what to expect:
Within a year of my first birthday, my mom found out that she was pregnant again. As her pregnancy moved along, she couldn't believe how big she was getting this time around. We found the reason for this on April 4, 1966, when my identical twin sisters, Patricia and Kathleen, were born.
Mom died in February of 1996, at the age of 52. I did not understand what happened there because she always took care of herself and didn't even smoke. I watched her die the most horrific death. It was just another smack-in-the-face tragedy and at the time, I really did not think I could handle it.
It was, at the time, the worst emotional pain I had ever felt. It was just excruciating. My feelings were impossible to understand unless you lost a child like this as well. I remember the funeral director had tears in his eyes because he had gone through the same thing with his wife.
Unfortunately, Brittany had a very uncaring psychiatrist who just wanted to put her in the psychiatric ward and load her up on medications, which made her worse. I do put blame on him for dismissing her problems and simply not caring. I tried to speak to him as well and he got very nasty with me. He was very unprofessional.
Here is an interview of Susan with Julie McVey in October, 2021. Here, she talks about her beliefs and experiences that transformed her life
Sonia Rinaldi Presentation
Susan reads all the messages. If you've had an afterlife experience, she'd love to hear from you. Fill out the form below and get in touch.